Oxygen Body 3%
Oxygen Body 3%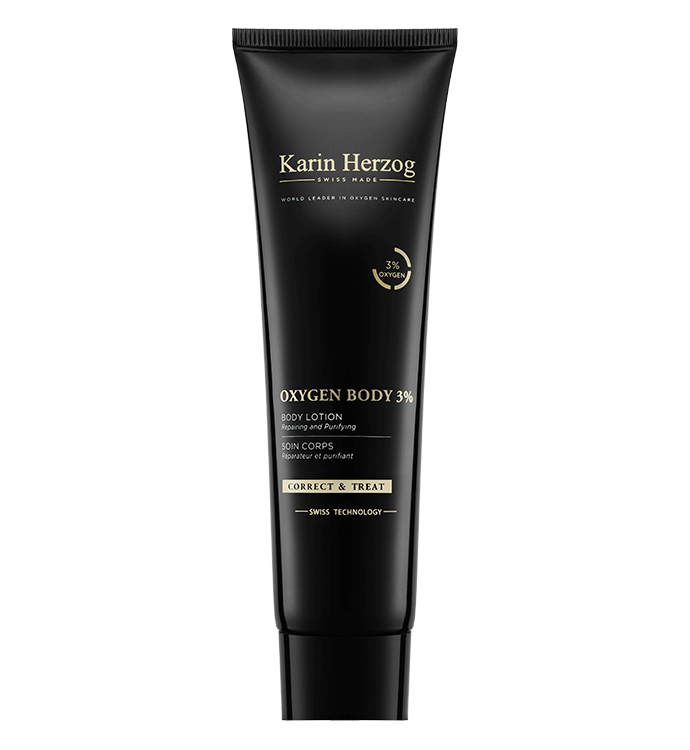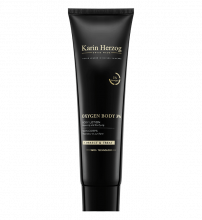 07/21/2023 - 01:00

to

07/31/2023 - 23:45
07/05/2023 - 01:00

to

07/22/2023 - 23:45
Powerful antiseptic/antimicrobial body treatment with 3% active oxygen with hydrating and firming properties.
Skin Type: All. 
 
Benefits
▪ Clinically proven to remove bacteria and germs from the skin*
▪ Helps treat breakouts, stretch marks, scars and sun damage
▪ Stimulates circulation, combats leg fatigue and diminishes water retention
▪ Deeply hydrates, nourishes and tones the skin
*The Karin Herzog Laboratory carried out extensive testing on the effects of active oxygen against germs. Results show that Oxygen Body 3% kills 100% of germs on the skin and slows down the growth of germs for up to 60 minutes. (Tests carried out by an independent third party testing laboratory, NATURA CHIMICA SA, March 9th 2020)
How to use
Apply a thin layer onto cleansed skin using a brush. Leave to absorb naturally for 2-3 minutes. Massage in any excess. Use as needed to treat targeted areas.
Due to the antiseptic properties of oxygen, the product can be used as a hand sanitizer.
Ingredients
Aqua, Petrolatum, Glyceryl stearate, Paraffinum liquidum, Hydrogen peroxide 3%, Stearyl alcohol, Cetyl alcohol, Polysorbate 80, Salicylic acid.