White Evening
White Evening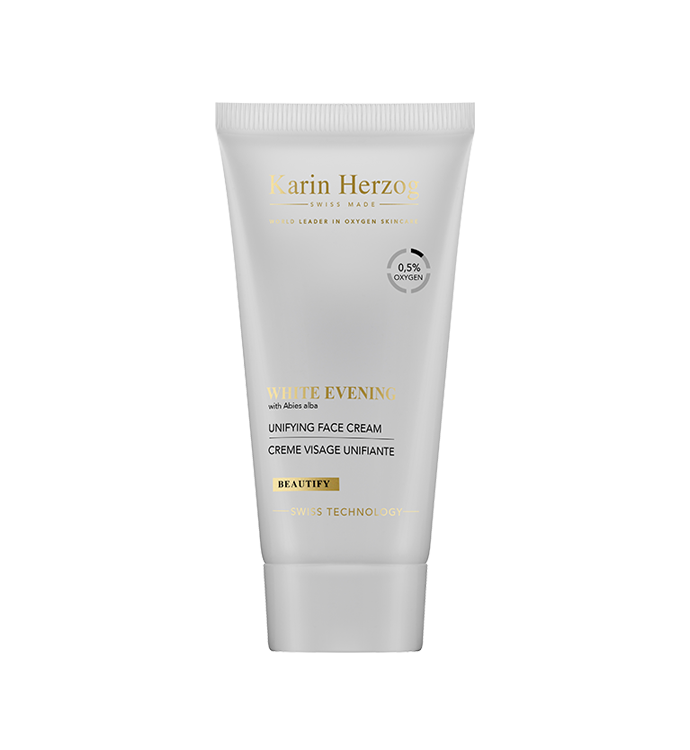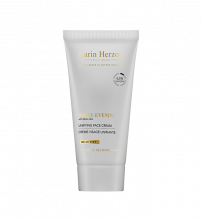 11/25/2022 - 00:00

to

11/29/2022 - 00:00
05/22/2023 - 00:00

to

05/27/2023 - 00:00
Unifying 0.5% active oxygen face mask for hyperpigmentation. Ideal complement to the
White Morning
illuminating cream.
Skin Type: All. Specifically for skin with blemishes.
Benefits
▪ Reduces hyperpigmentation
▪ Provides powerful antioxidant benefits
▪ Lightens and uniformizes the skin tone
▪ Improves improve skin health and provides freshness
▪ Helps reduce the appearance of scars
How to use
Apply liberally to a cleansed face and neck using a brush. Leave to absorb for at least 10 minutes. Remove with the Silk Towel soaked in lukewarm water. Use one to three times per week.
Ingredients
Aqua, Petrolatum, Glyceryl stearate, Paraffinum liquidum, Tocopheryl acetate, Cetyl alcohol, Stearyl Alcohol, Polysorbate 80, Hydrogen peroxide 0.5%, Retinyl palmitate, Salicylic acid, Fructose, Citric acid, Parfum, Mentha piperita leaf oil, Helianthus annuus (sunflower) seed oil,  Abies Alba Leaf Oil, Tocopherol, Beta-carotene, Benzyl benzoate, Limonene, Benzyl salicylate.