Starter Kit
Starter Kit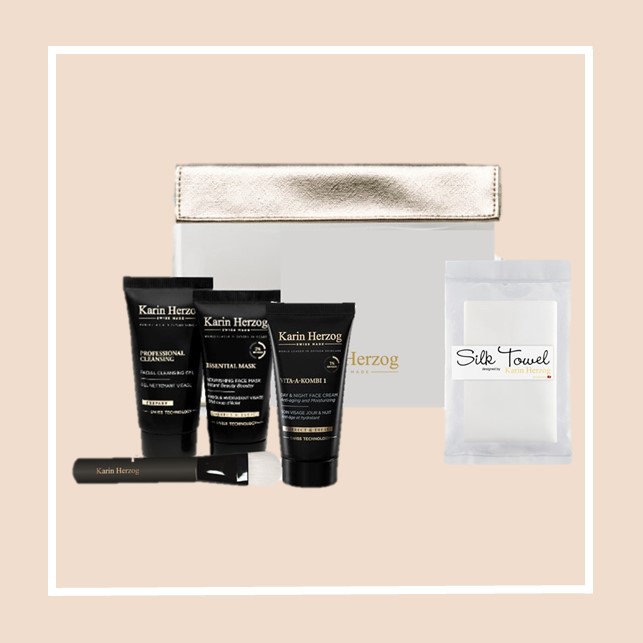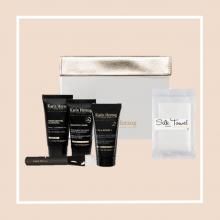 $90 Value + free Small Brush, Silk Towel & Travel Bag
01/26/2022 - 01:00

to

02/01/2022 - 01:45
01/05/2022 - 01:30

to

01/12/2022 - 01:45
The perfect introduction to Karin Herzog. This kit includes 3 of our top selling products which is also a great addition to your vacation beauty must haves!!!!       
Skin Type: All.
Benefits
▪ Professional Cleansing: make-up remover that successfully removes impurities while conditioning the skin.
▪ Vita-A-Kombi 1: diminishes the appearance of fine lines and wrinkles, boosts the natural production of collagen.  
▪ Essential Mask: provides an immediate lifting and toning effect, reduces visible signs of fatigue.