Fresh Cleansing
Fresh Cleansing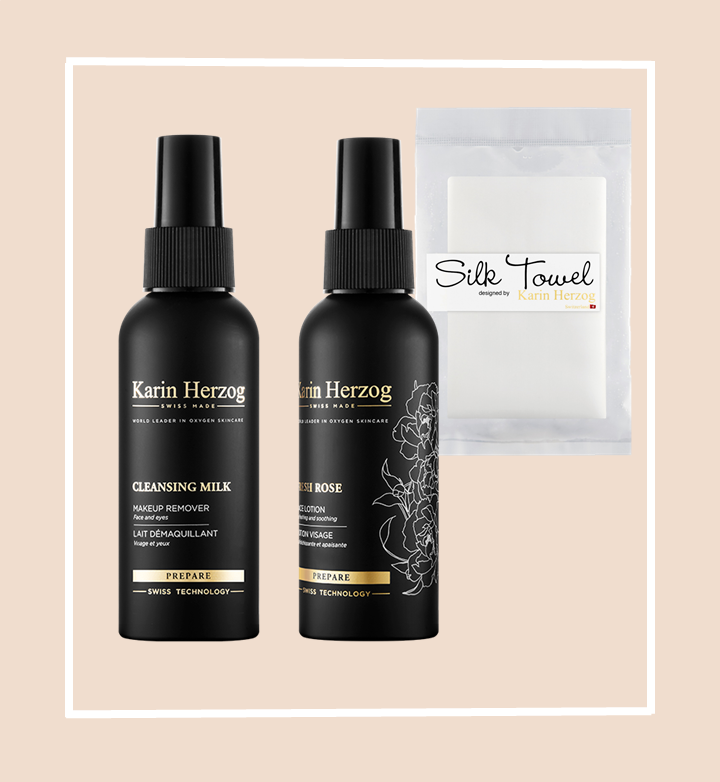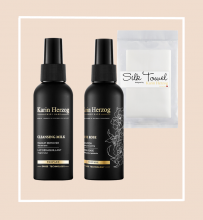 $67 value + free Silk Towel
11/25/2022 - 00:00

to

11/29/2022 - 00:00
05/22/2023 - 00:00

to

05/27/2023 - 00:00
Gently cleanse your skin with Cleansing Milk and then refresh your face with Fresh Rose. The perfect combination for a perfect makeup removal or to boost your skin in the morning!
Benefits
▪ Cleansing Milk: non-foaming lightweight cleanser that gently and effectively removes makeup and impurities. .
▪ Fresh Rose: hydrating and dampening the skin right before applying your day & night cream will  increase its absorption..